V Games Team arrived on October 13th at Essen to prepare on time our booth as well as the demo table of Tranglar for the Novelty Show- Press Release which takes place one day before the actual fair begins. The Novelty Show is quite important for publishers as they present their new products to journalists and Press, to board game reviewers and photographers as well as to specific traders and distributors who visit the fair to learn about new and challenging projects.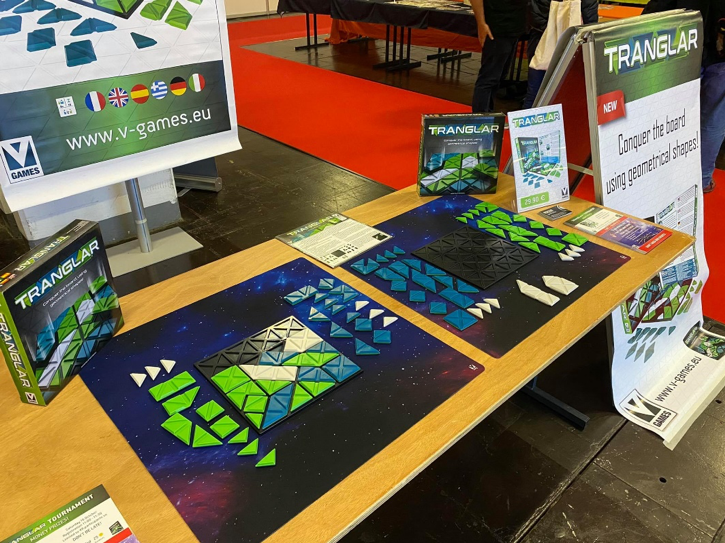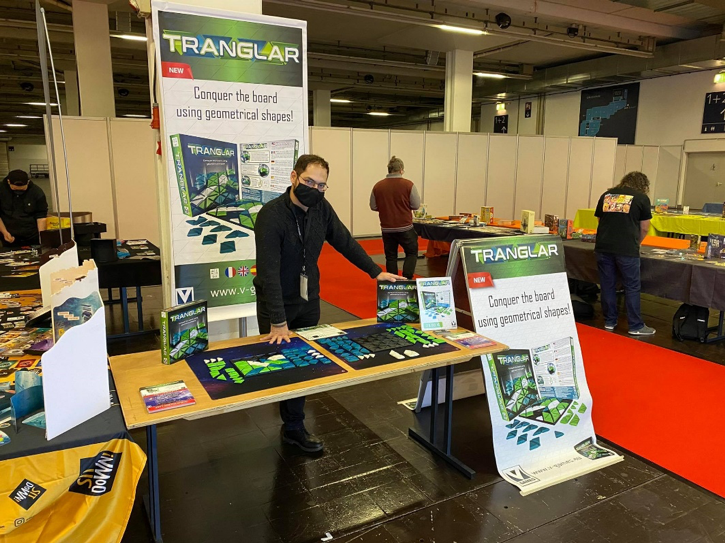 The first press live coverage for Tranglar was recorded by Game4LifeBG! An excellent experience and an exciting way to begin! The Novelty show remains open for 3 days to accommodate people who are keep coming the next days and want to be informed for the new releases and then publish their review or articles.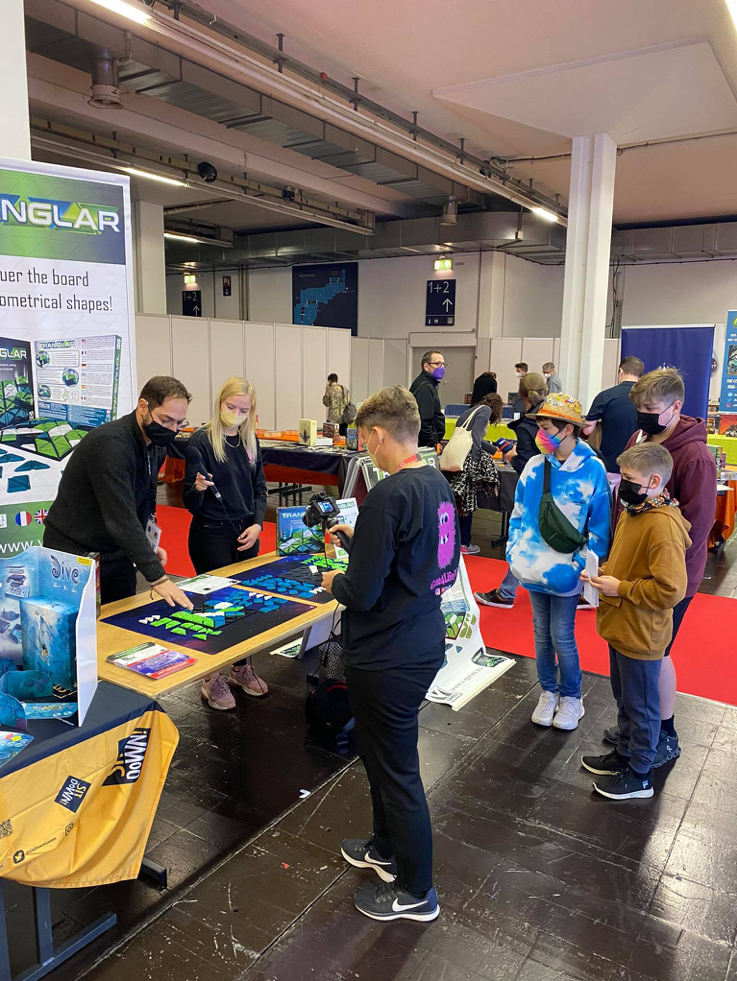 At the same time the preparation and set up of the booth was in progress. Gaming tables, posters, stock, reception, demo games, flyers, everything are set like pieces of a puzzle until the everything is ready. The Festival of games opens its doors on Thursday and everything should be perfect!
V Games booth was ready on time, and we were anticipating joining the biggest fair of the year as thousands of gamers come across from different countries to explore news games!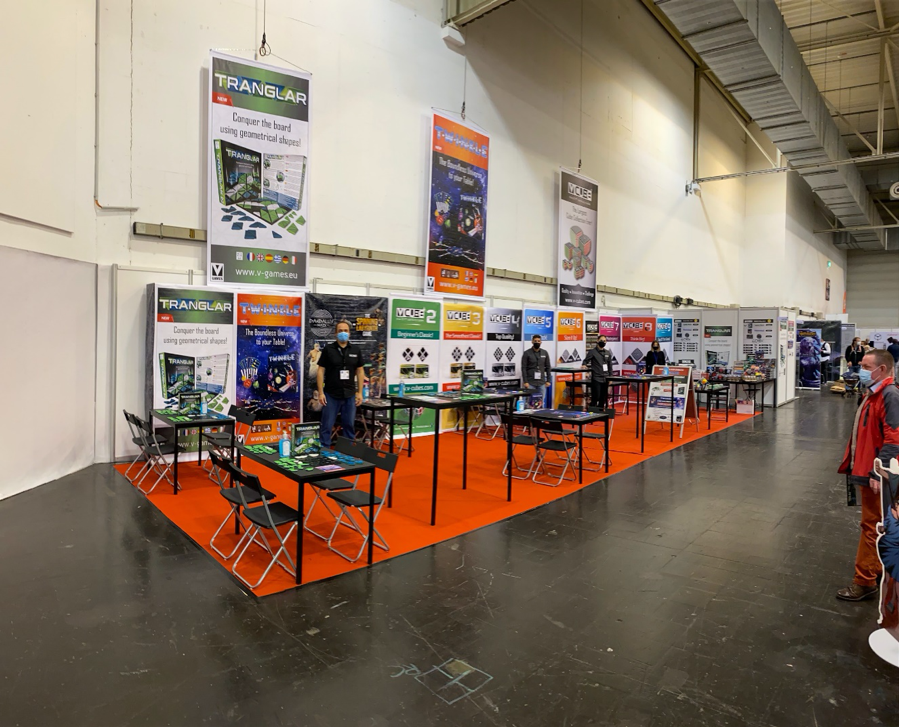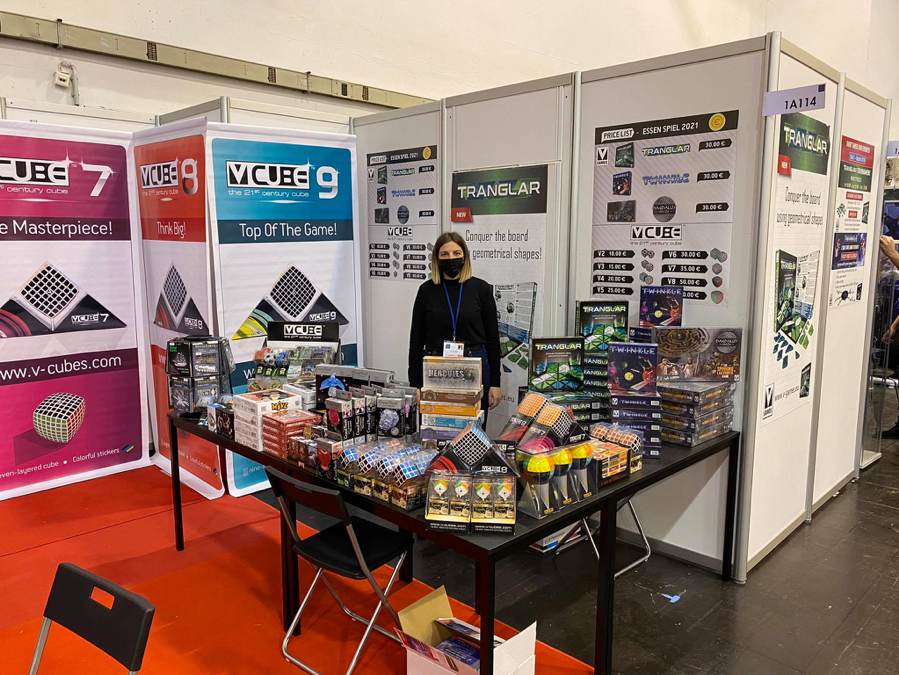 Thursday morning! The opening day for this great event after the big lockdown and everyone is ready.
People are coming in and within minutes the halls of Essen Spiel are full of gamers. This will be a busy Day! The game is on, and we see how this goes as V Games booth is full of people playing in every gaming table. Twinkle and Tranglar in action.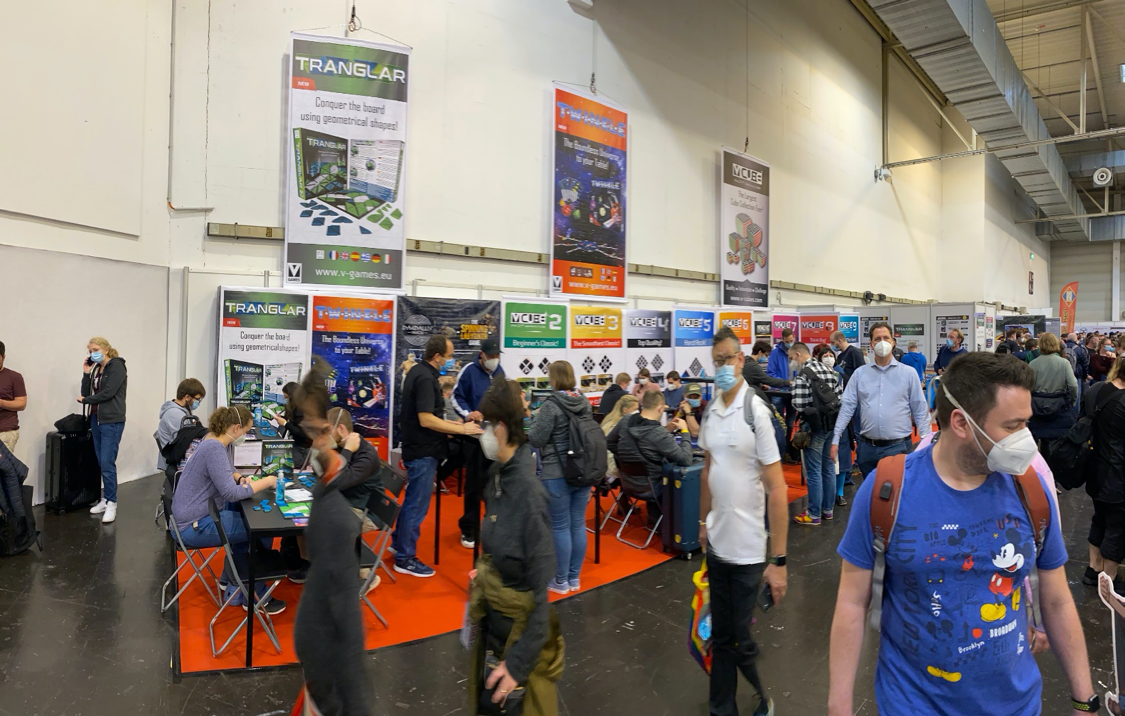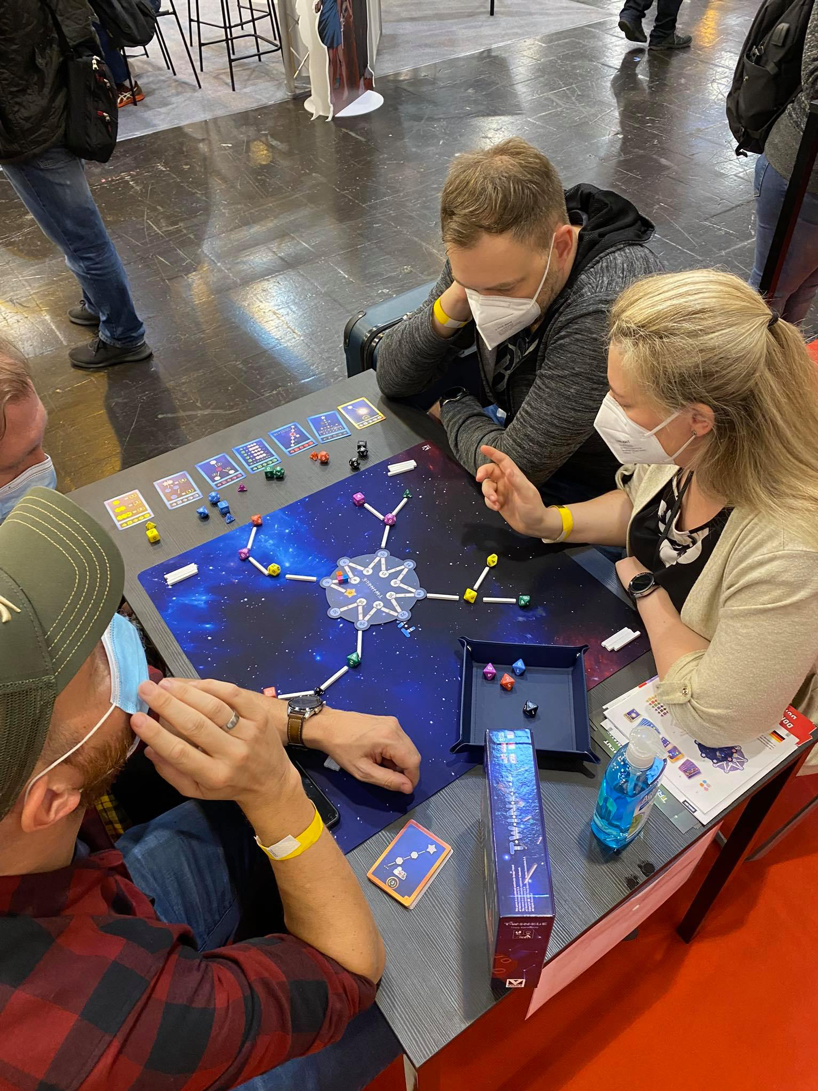 By Mid-day we started the La Mesa de Dam review. V Games presents Tranglar™ & Twinkle™ at Dam's booth! La Mesa de Dam this year has done an amazing work and is already one of the most influential channels about board games within the Spanish-speaking market, with live shows 4 days a week and videos on YouTube almost daily.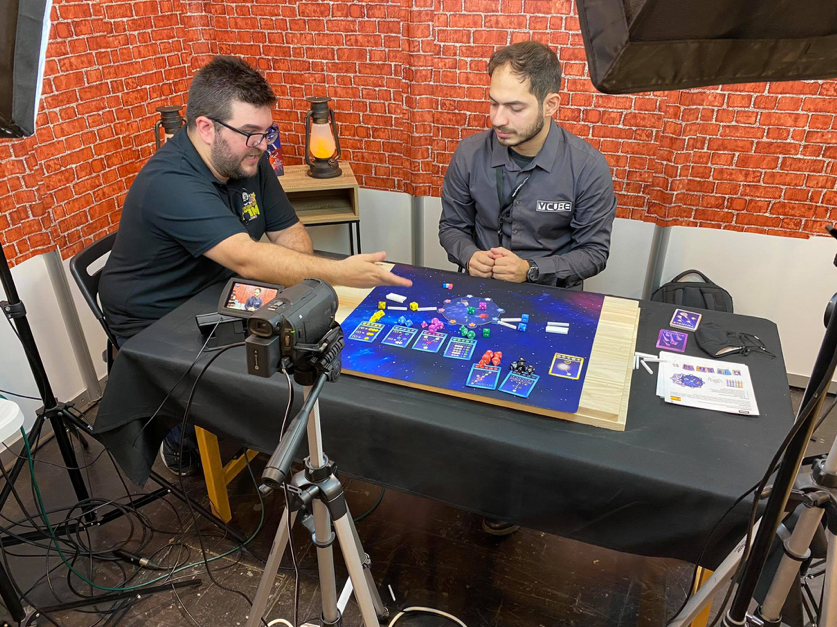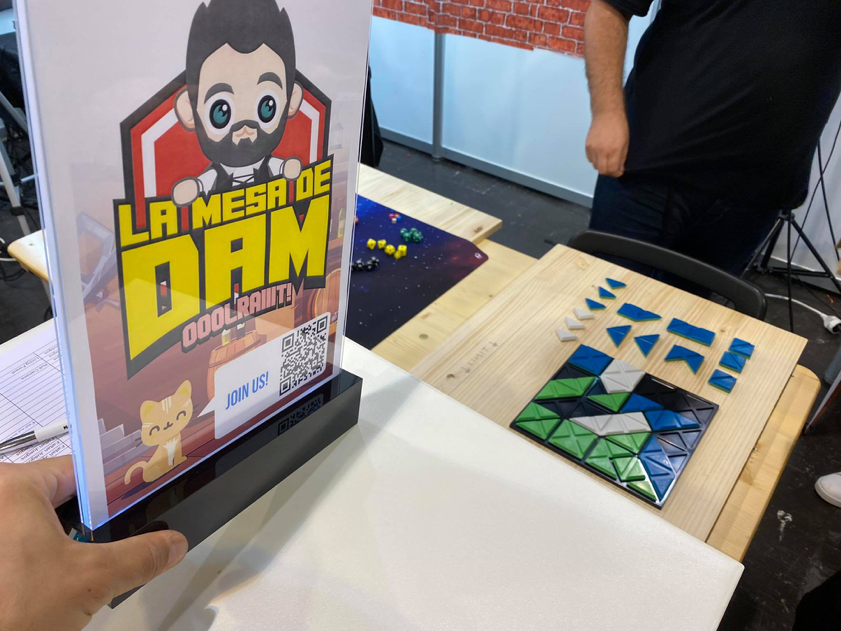 Approximately 500 games were released during Essen Spiel 2021 and 58 titles are recommended by Tabletopia. Among them you will find Tranglar™ and Twinkle™! Play these Essen releases from your own home through Tabletopia!
V Games events are in progress. We have the Twinkle giveaway on Friday and Saturday and Tranglar Tournament on Saturday. The booth is all day full, as more and more people come to play Twinkle and Tranglar!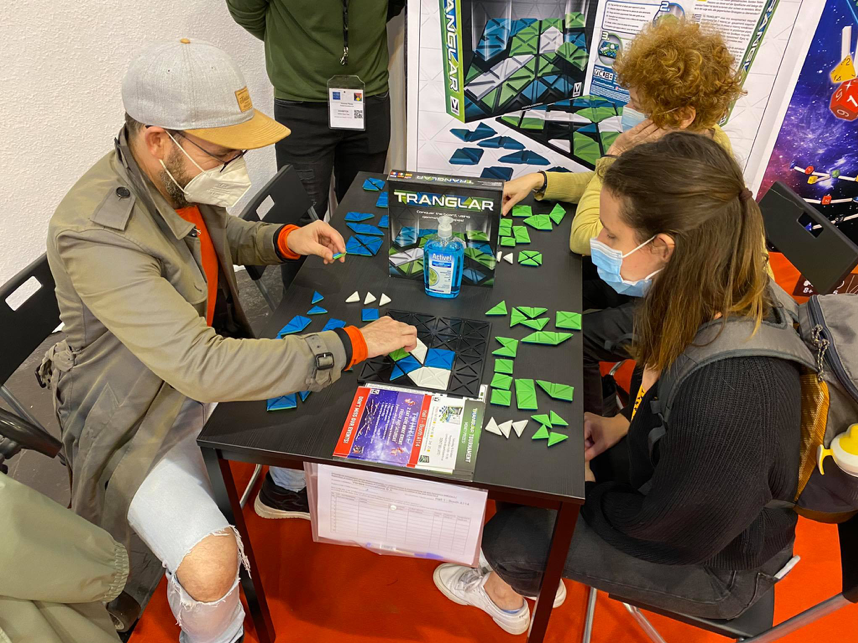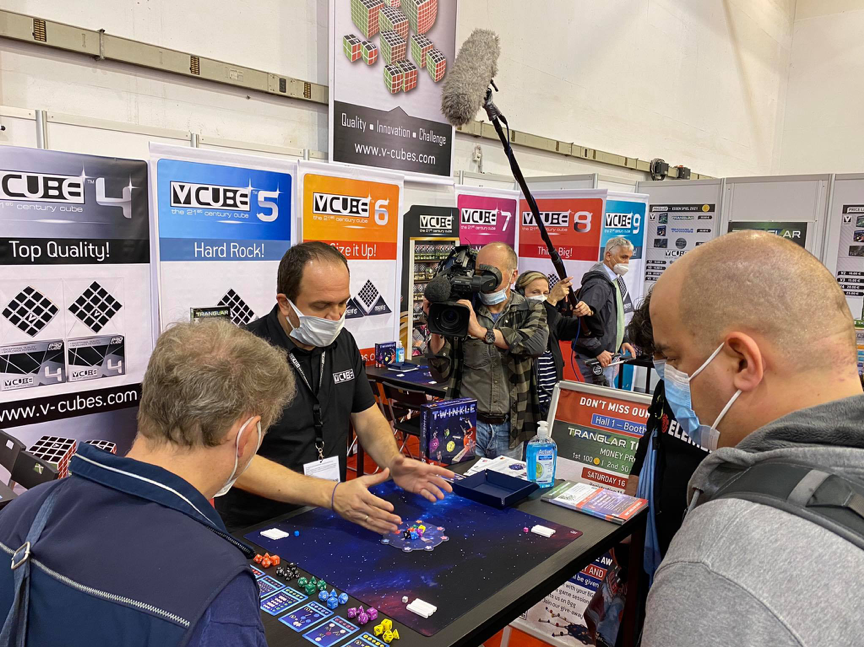 Tranglar Tournament was smooth and although our new game looks easy, it takes a lot to master it and the gamers who participate in the Tournament are determined to win the prize! We are so happy that people like it so much.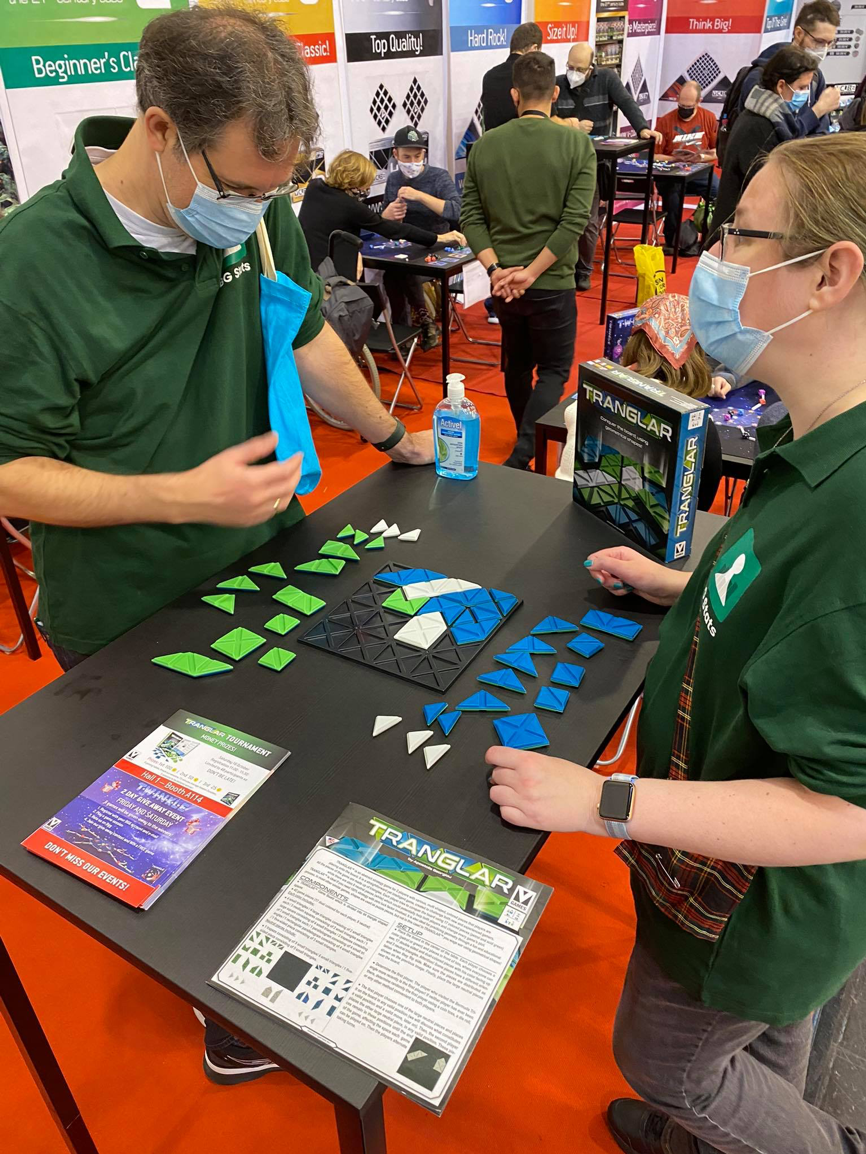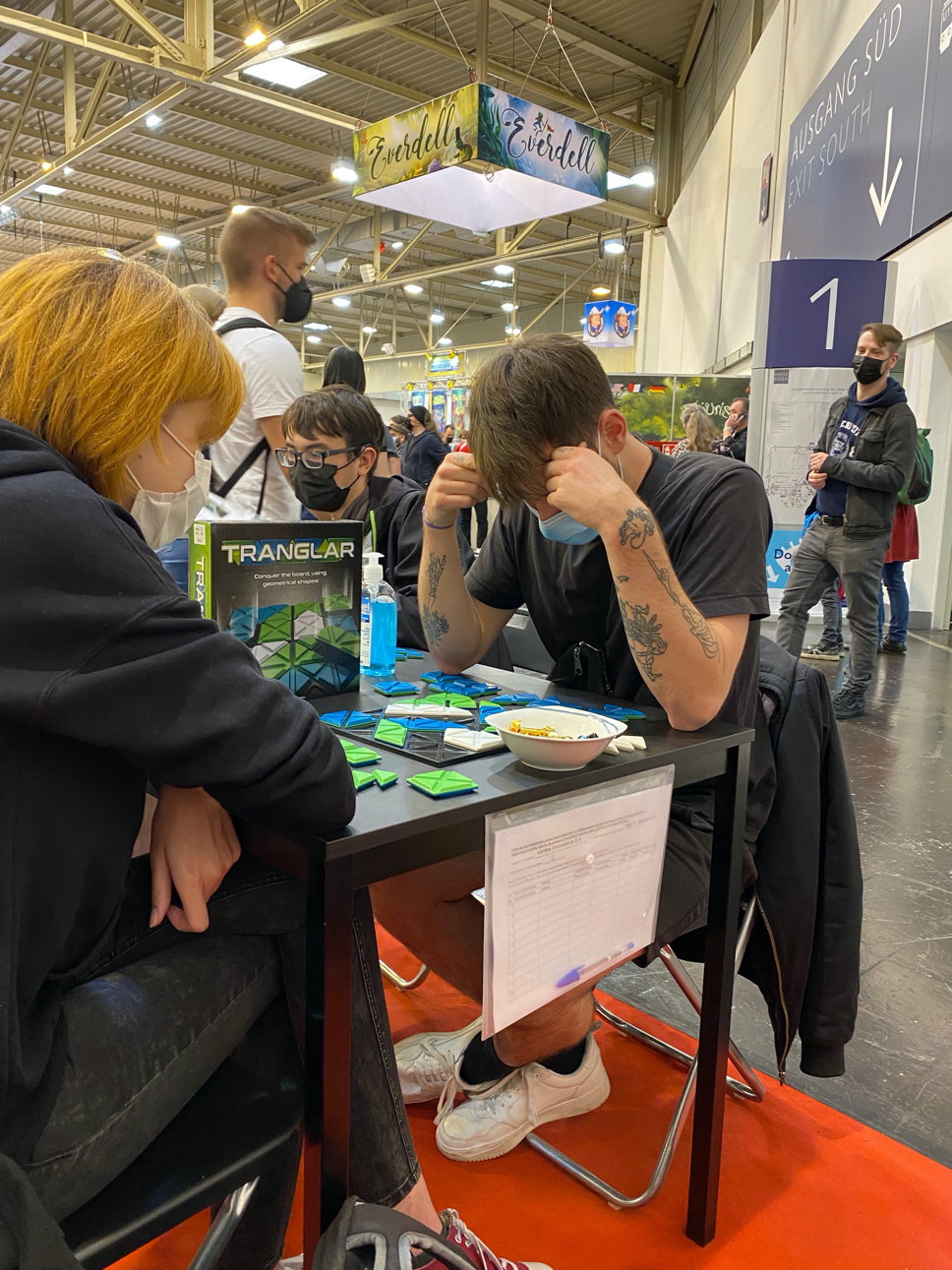 The first Tranglar tournament has been a great success and we enjoyed it a lot! After several battles, we have the final winner! Alfie from England!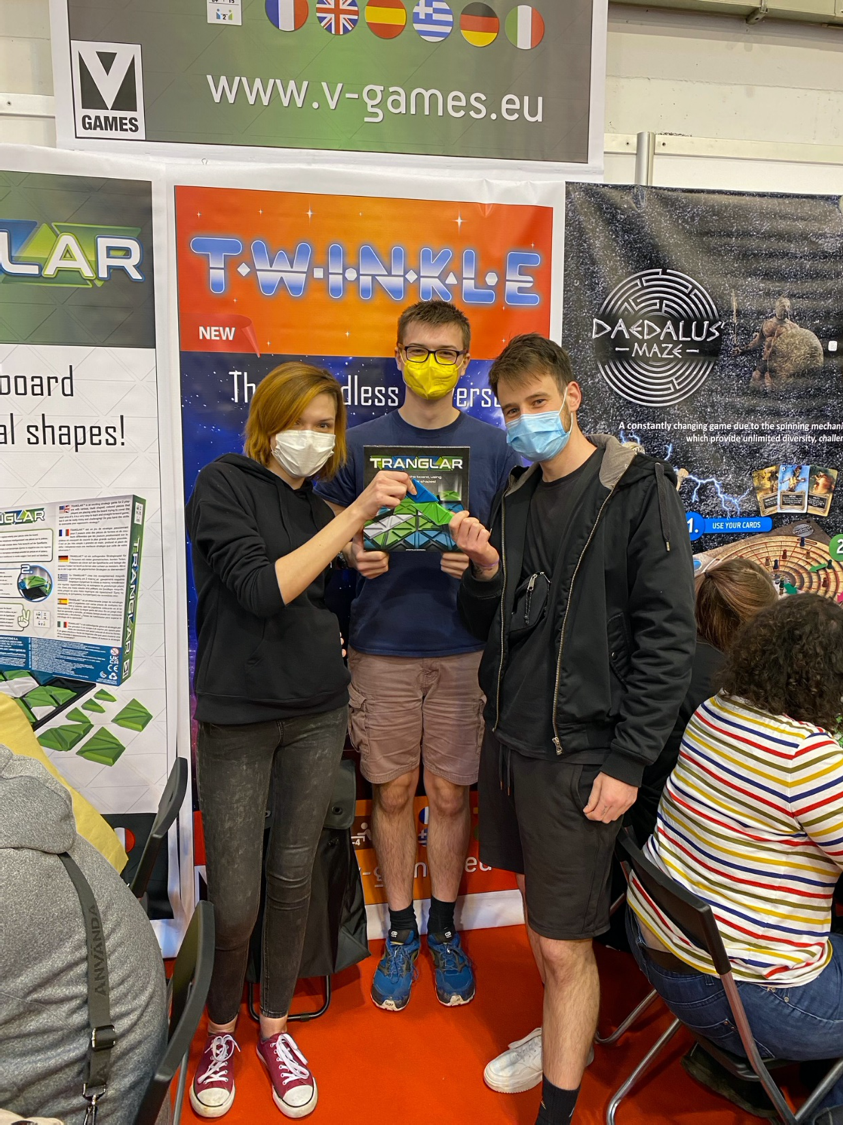 By Sunday – last day of the fair we realized what a ride was this for V Games. By the end of the day, we are so proud! Twinkle was sold out and Tranglar's release has been such a success! More than a thousand people tried our new games, and we could see that everyone was excited.
The fair ended and one thing comes in our mind. Such fairs are so much important for the gamers around the world. The pandemic period was tough for everyone, and Essen Spiel was the best way to celebrate its end!
We will meet each other again… in a year with more news, and more games. Until next Essen then!